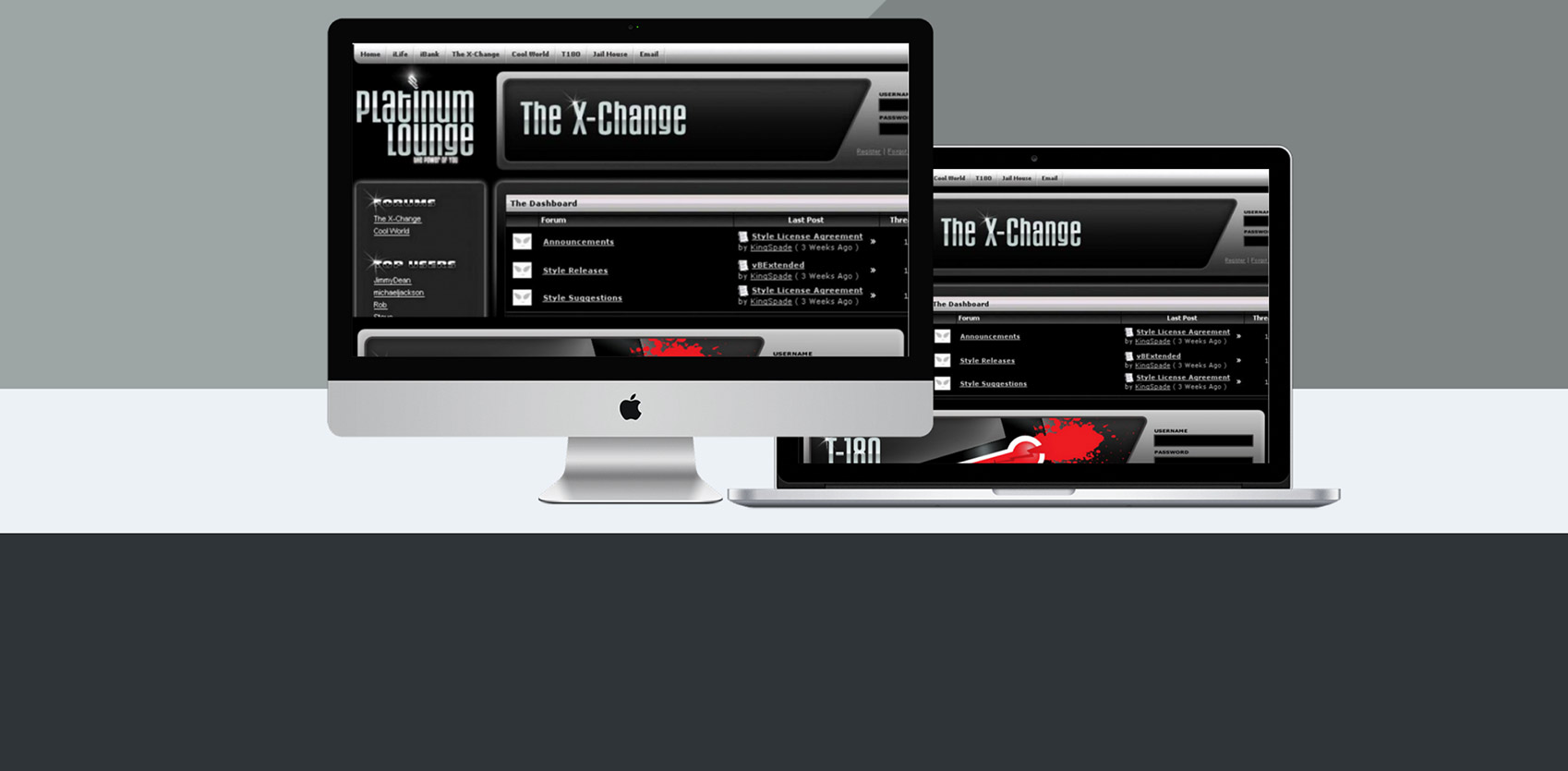 Within just a year of launch, PlatinumLounge.com was ranked by Mashable.com as the #2 Social Networking website in the world; in the same year Twitter was ranked one position lower, at #3
This was not only a complete website design, but also one of our first enterprise-scale complex website projects. NEWMEDIA was contracted to build a new kind of Social Networking website that ultimately came to be known as called Platinum Lounge in 2007. Within just a year, PlatinumLounge.com went on to be ranked by Mashable.com as the #2 Social Networking website in the world in 2008 – this is the same year that Twitter was ranked one position lower, in #3
From a developmental perspective, the website included functional elements from a variety of systems, including:
MLM (multi-level marketing)
Affiliate Marketing
Social Networking
Ecommerce
With this project, NEWMEDIA was told by Google itself that we were the first professional web development company to develop a commercial website truly integrated with Google Apps. In June 2007 we integrated several functions, including IMAP email functionality into the Platinum Mail feature within Platinum Lounge, allowing users to have PL-branded email available within their desktop email client as well as web-based via the PL user interface, and a member/user admin interface that utilized AJAX draggable icons, similar to iGoogle itself.
The site was launched in August 2007 to great fanfare with a gala red carpet event at Universal Studios in Los Angeles, attended by a roster of young, hip, up-and-coming stars including Taryn Manning (Hustle & Flow), Aubrey O'Day (Danity Kane) and Amaury Nolasco (Transformers).
The goal of Platinum Lounge was to encourage users to contribute content by rewarding them for participation. The mechanism we conceived to facilitate this was through a system of points, with points being awarded for a variety of actions a user could take. These included things like posting in a forum, uploading a profile picture, completing other details in their profile, playing in one of the many games on the site as well as becoming a member of the website, inviting friends to join, and even if those friends joined, and then invited new friends of their own.
The site tracked all such activity of its users, and awarded them points that were collected and reported in their My Lounge area.  There were a number of highly active members earning upwards of hundreds of thousands, and, in some cases, millions of "PL points."  These points were initially intended to be used in exchange for products in the Platinum Store, where members could purchase digital goods like music downloads, and items available through commerce partners of Platinum Lounge. An exchange rate system was developed, which calculated the current PL Point/US Dollar exchange rate, based on the total amount of advertiser ($) revenue available at any given time divided by the total amount of PL Points in circulation, and displayed that information prominently on the front page of the website, thus encouraging members to build their balances. The result was that site had so much activity, and was so groundbreaking in its approach, that it attracted the attention of VISA who partnered with Platinum Lounge to create the Platinum Lounge VISA card.
Let's not understate the significance of this: For the first time, users could join a website for free, participate in that website as a social member, receive points that could then be converted to US Dollars ($) and transferred to a physical VISA card, and then take that physical credit card to any bricks and mortar business and use it for purchases of real-world products and services. This was the first ever such partnership in history, and it represented a paradigm shift in the integration between online and offline activity.
It was a truly impressive project and NEWMEDIA was proud to have been involved, and of the solutions we conceived and developed for our client. Unfortunately, due to internal circumstances within the client organization itself, the website ultimately ceased operations after several short years, although numerous references to it remain online.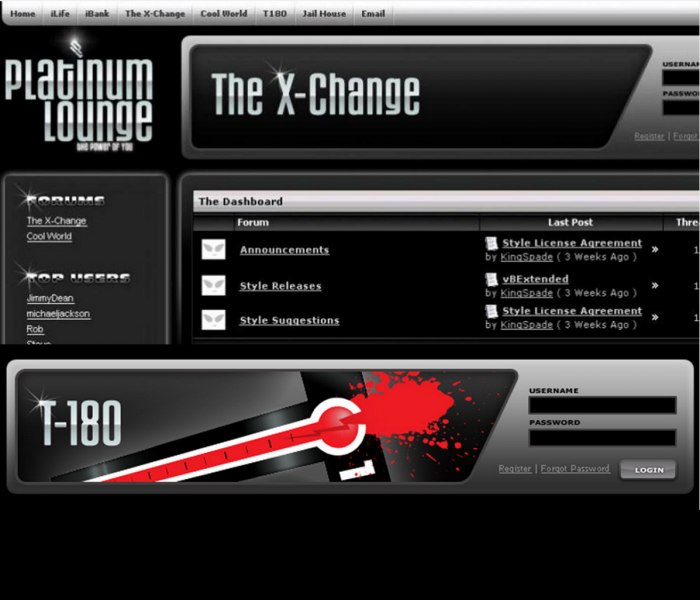 Let's Create Something Great Together!
Our team is highly motivated and inventive thinkers and tinkerers — designers, developers, engineers & more.
Plan a Project
Join the Team