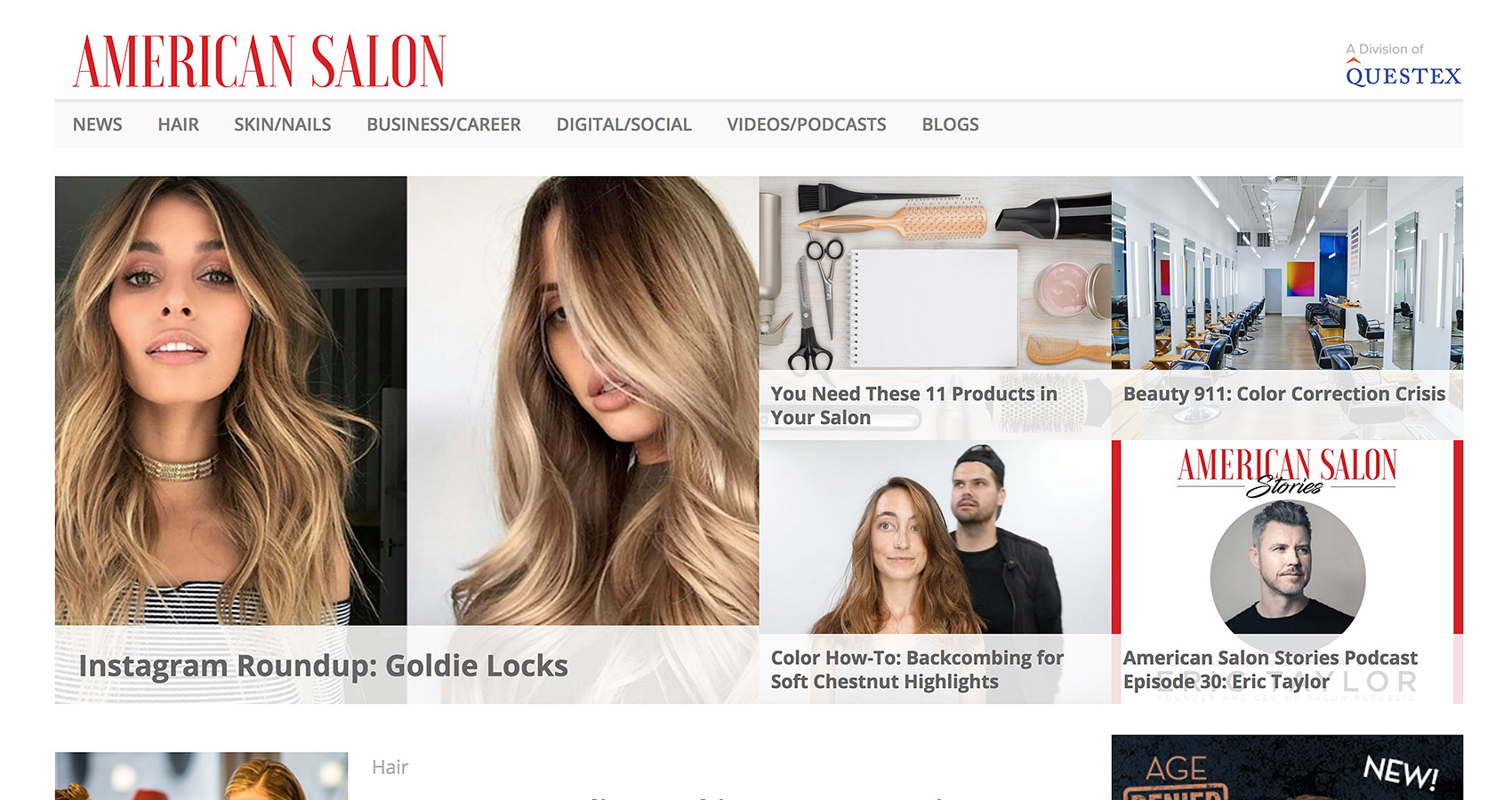 American Salon is a beauty and hair fashion magazine published by Questex Media Group LLC. Their current site needed a makeover (pun intended) to be more modern, easy to use, and mobile friendly.
American Salon already had an existing Drupal 7 site with the majority of their content types and fields already in place, and they also had a ready-to-go, approved design. We just needed to:
identify which content types and fields had content that would be used on the redesigned site,
define a new site architecture,
massage those pieces to work well with the new site architecture,
create new views to list and categorize their content,
and theme the look and feel of the site from the ground up to match the new designs.
Okay so it was almost a complete redevelopment and redesign project.
The American Salon magazine site was a great project for NEWMEDIA and Questex. Both teams worked well together to complete the project ahead of time (under a tight six week schedule), identified and added several new features that allowed them to showcase all of their existing content, and delivered a site that worked and looked great on large desktop screens, tablets, and phones. Plus we learned a bit about the latest salon trends in the process.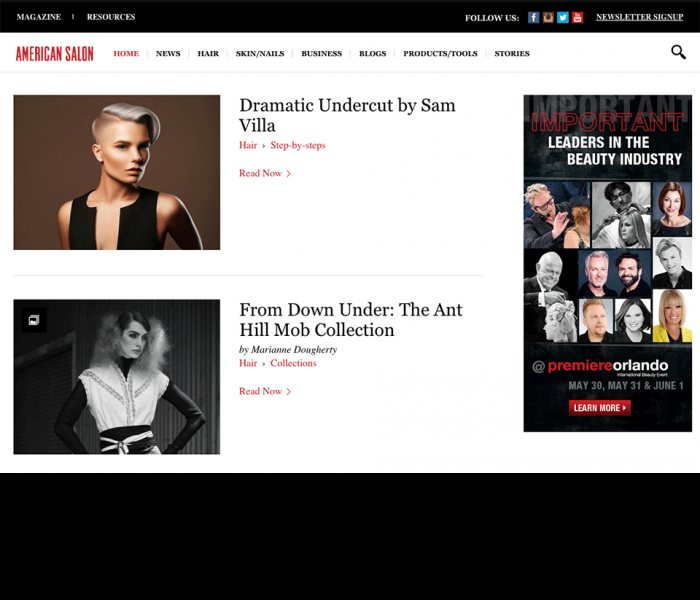 Let's Create Something Great Together!
Our team is highly motivated and inventive thinkers and tinkerers — designers, developers, engineers & more.
Plan a Project
Join the Team