Pay Per Click Management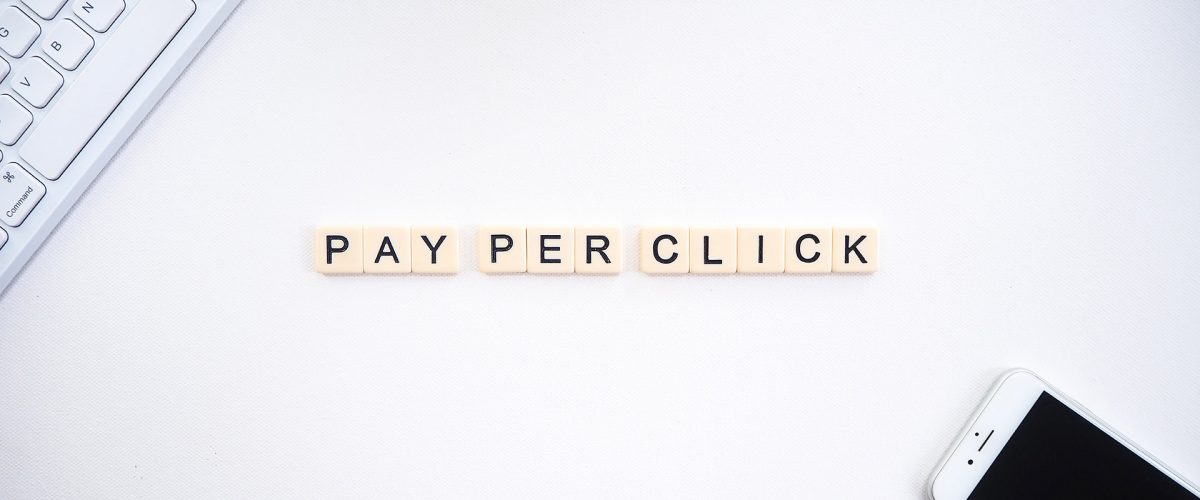 Versatility is the key to any successful marketing campaign, from long term marketing strategies to short term advertising. Pay-Per-Click (PPC) marketing is a great way to boost your near term income by drawing in highly-targeted traffic from search engines, social media, and other immediate sources, and to promote specific campaigns or promotions. NEWMEDIA has the marketing knowledge and experience to help you leverage PPC for a rapid return on investment (ROI) and a positive return on ad spend (ROAS).
Get Started On Your Great New Project Today! Contact Us
How does PPC Marketing work?
Pay Per Click (PPC) marketing drives customer traffic via targeted ads on search engines such as Google and Yahoo/Bing, and on social media sites like Facebook and Twitter. Your PPC ad will drive users to your preferred landing page with an easy click. You only pay the platform for each click, and with the right ad campaign, you can greatly increase your traffic at a very predictable cost.
Our PPC Management services
Although Search Engine Optimization (SEO) has historically been the way to boost your visibility on search engines like Google, Bing, and Yahoo, this is a very long-term play. It can take months to see measurable improvement for the most competitive keyword phrases, and constant updates to search engine algorithms make it an ongoing challenge to maintain position. Our PPC services can get you immediate results, and literally drive traffic for the most competitive keywords with the highest search volume today, using our expertise with search engine and social media technology to your advantage, providing the following:
Keyword Research: We conduct rigorous research into the keywords you need to bolster your search results. We constantly monitor search engine user behavior activity along with your website traffic and modify your content to ensure that your material stays fresh and relevant.
Compelling Copywriting and Ad Design: We create compelling and engaging ads to encourage users to click through to your site.
Engaging Landing Pages: We help you to create landing pages that keep customers engaged and interested in your brand, with sales-oriented content that encourages them to buy.
Data Measurement and Split Testing: We will conduct thorough reviews of your ad's effectiveness using split testing and detailed data tracking, and customize your campaign for optimal exposure.
Segmented Retargeting: Once we know your audience has been engaged, we continue to market to them using segmented retargeting.
Why partner with NEWMEDIA?
NEWMEDIA is a global leader digital marketing agency, with our own rankings at the top of many international lists by Inc. 5000, Business Journals, Clutch and UpCity. We have created patented technology and proprietary strategies to drive reliable, predictable results for even the most complex engagements. We use state-of-the-art UI/UX technology to create unique and compelling experiences, and our dedicated technical services team works around the clock to provide test-driven and reliable code.
But our expertise extends far beyond the technical. We are experienced marketing professionals who know how to engage and activate consumers through targeted content and reach amplification. Our process encompasses all of the technical, business, and creative aspects of your advertising campaign, from initial conceptualization through the final launch. Even after your marketing is live, we track data and modify your campaign as necessary to ensure the most effective marketing strategy for your product.
Our extensive network of industry partners allows us to provide superior marketing services at the best rates in the industry. Unlike other media buyers, we don't add fees or overspend on media to enhance our profits. Rather, we focus on effective, and efficient methods and creative material that you can build on.
To learn more about NEWMEDIA's PPC Management services, contact us today!
Let's Create Something Great Together!
Our team is highly motivated and inventive thinkers and tinkerers — designers, developers, engineers & more.
Plan a Project
Join the Team