Online Reputation Management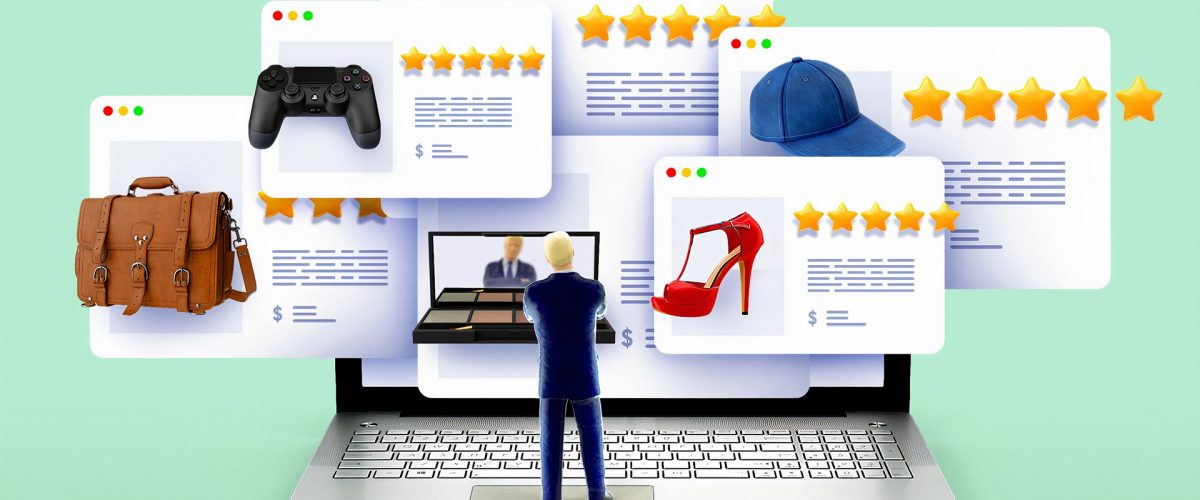 Online, you're in control of what you say about yourself. You can—and should—carefully craft a brand image and consistent messaging that reflects what you value and what you have to offer. When you do a good job of it (and back it up with a great product or service), you'll attract loyal customers who rave about you online. But if you misstep? People talk about that, too—loudly. At some point, even the best businesses make mistakes.
Get Started On Your Great New Project Today! Contact Us
Do you know what people are saying about you online and how it's impacting your business?
The Importance of Reviews and Social Proof
About 95 percent of shoppers read reviews before buying something online, and it's been shown that by displaying reviews on your website, you can increase conversion by 270 percent.
However, it's not as simple as asking your friends and family to leave dozens of glowing reviews for you.
People are wary when they see too many five stars—they start to wonder if you might be too good to be true, or if maybe the reviews are fake. In fact, a negative review isn't something to avoid or try to hide. Although they may be painful to read, those reviews can actually make you more credible—if you take the time to respond and manage the complaint. Future customers are looking to see how you handle a sticky situation. Doing a great job can turn a visitor into a buyer.
But you can't respond if you don't know what people are saying and where they're saying it.
What is Online Reputation Management with NEWMEDIA?
Online reputation management is a proactive approach to protecting your brand image. At NEWMEDIA, we can monitor what's being said about you online—both good and bad. When you receive a negative review, we can dive deep into why: was it a real customer with a genuinely negative experience, or is it a troll with an agenda, or nothing better to do? No matter where it came from, we can help you mitigate the damage by resolving the customer complaint or respectfully addressing an untrue claim in a way that demonstrates your commitment to customer satisfaction.
A negative review can be an opportunity for you to win a customer back and even attract new customers.
We'll also help you create a process for requesting reviews from verified buyers. Up to 80 percent of reviews come from a follow-up email asking the customer to review the purchase. These reviews not only tend to receive higher star ratings than anonymous reviews, they're also taken more seriously by would-be buyers who know the reviewer actually tried the product.
Building your brand and managing your reputation are certainly related, but they are different projects with different strategies. NEWMEDIA is a full-service digital agency, and we use our expertise in SEO, marketing, content creation, web design, and more to help you create an online reputation management strategy that is simple, effective, and appropriate for your business.
Contact us to learn more about managing your online reputation. Many businesses aren't doing it—but they all should be.
Let's Create Something Great Together!
Our team is highly motivated and inventive thinkers and tinkerers — designers, developers, engineers & more.
Plan a Project
Join the Team