Ecommerce PPC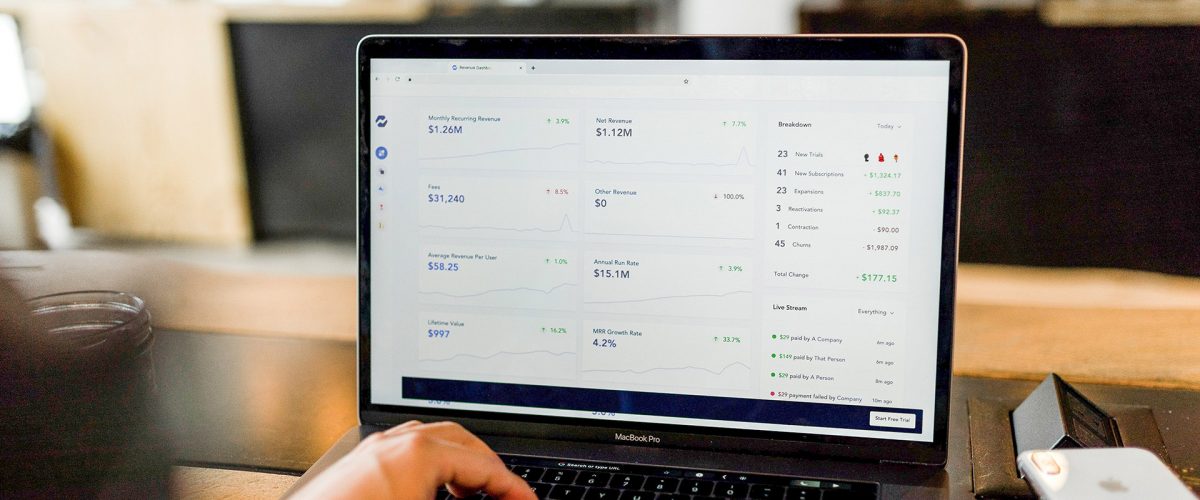 Just as digital technology has become a critical aspect of day-to-day business operations, ecommerce has become a mainstay for sales and marketing. As millions of businesses turn to online marketing and ecommerce website development, it is important to combine expertise with the latest technology to stay ahead of the competition.
Get Started On Your Great New Project Today! Contact Us
Online marketing is no longer just about having a custom website designed and search engine optimized - you have to grab the attention of your audience. Pay per click (PPC) ads are an excellent way to make your presence known and engage your customers. This is where NEWMEDIA's ecommerce PPC services come in. Our seasoned Denver marketing experts will help you design and implement well-structured and targeted ecommerce PPC campaigns to increase online traffic to your site and enhance your brand's online presence.
How Does Ecommerce PPC Enhance Your Online Sales?
PPC marketing uses targeted keywords and compelling messages to engage customers and encourage them to visit your website. They are designed to target users on Google, Bing, Yahoo, and other search engines, and attract users via social media sites like Facebook, Instagram, and Twitter. A well-placed PPC ad will drive users directly to your landing page with a simple click-through interface. You pay the platform (e.g. Google) on a per-click basis, as opposed to per impression, so it's 100% performance-based which minimizes your financial output while increasing traffic and immediate sales.
NEWMEDIA's Ecommerce PPC Services
At NEWMEDIA, we've developed patented technology and proprietary techniques to deliver the highest quality results for years. Our attention to detail and level of expertise applies to the process of boosting your visibility, leveraging a variety of marketing techniques tailored to the particular needs of your business. While SEO has been the go-to marketing technique for businesses looking for greater visibility on a long-term basis, modifications to search engine algorithms can make this a time-consuming engagement, although still a critical aspect of a comprehensive digital marketing strategy. Ecommerce PPC services offer an additional level of time-sensitivity, flexibility and visibility to enhance your marketing effectiveness on social media and search engines.
Our ecommerce PPC marketing specialists focus on:
Relevant Keywords: We focus on pertinent, well-researched keywords with healthy search volume to increase your appearance in search results for your targeted audience. Our experts monitor your PPC traffic and adjust your ad material to ensure that your content is current and interesting to your customers.
Engaging High-CTR Ads: We create engaging ads using both text and images/video that draw users in and encourage them to click through to your landing page.
Converting Landing Pages:We help you design and launch a landing page that holds the customer's interest and makes them want to learn more about your brand and products so they take the appropriate CTA and maximize your ROAS.
Data Analysis and Split Testing: We analyze the reach of your advertising by tracking customer data and conducting split testing. With this information, we can modify your ad campaign and tailor it to reach more of your target audience.
Personalized Retargeting: We analyze your audience and continue targeted marketing to engaged clients, in order to encourage return visits.
Why Work With NEWMEDIA?
NEWMEDIA leads the digital marketing industry in technology and proprietary marketing strategies for clients all across America and around the world. We are dedicated to providing dependable and predictable results for businesses of varying complexities. Our cutting-edge technology and UI/UX expertise allows us to design compelling experiences through test-driven, dependable coding and around the clock technical services.
Not only do we specialize in innovative marketing technology, we are marketing professionals with experience in engaging and activating customers in a wide range of industries. Our business model incorporates every aspect of marketing, from technology to business analysis and creative design. Our work doesn't stop after your campaign launches. We continue to offer technical support and data analysis, to ensure that your marketing strategy is as effective as possible.
To learn more about NEWMEDIA's ecommerce PPC marketing services, contact our experts today!
Let's Create Something Great Together!
Our team is highly motivated and inventive thinkers and tinkerers — designers, developers, engineers & more.
Plan a Project
Join the Team